Are you thinking about applying for a customer service manager position? Or maybe you're looking for one to lead your team? Either way, if you're wondering what makes a great customer service manager—
You're right where you need to be.
We'll explain everything right away to end the confusion.
In this article, you'll learn:
If this is not exactly what you were looking for, check out these articles instead:
Customer service managers—what do they do?
Let's start with the basics—
The customer service manager is in charge of the customer service department. They make sure their team has a productive environment to work in and an efficient workflow. Their role is to maintain and enhance customer relationships while meeting the company's objectives.
Part of the job description for a customer service manager includes supporting the representatives as well as the clients.
In general, managers have several years of experience under their belt and have a good understanding of the challenges the representatives deal with and what the customers' needs are. This helps them oversee the performance of reps to ensure good support for shoppers.
Managers also need to be experts in the industry's field and in the company's products and services. Vast knowledge of the subject helps them support other members of their team with daily tasks.
Roles and titles may differ, but responsibilities stay the same. The customer service manager has to make sure the client experience is high quality and customers are satisfied with the service. They lead the support and service teams, manage incoming tickets volume, and communicate with other departments about customer needs and behavioral trends.
The goal of a customer service manager is to set service standards, increase customer retention and employee satisfaction. They do it by training representatives in active listening, empathy, and efficiency in providing solutions to customers' problems.
This goes both ways. They will also actively listen to the staff and act upon any negative feedback from within the department.
What does a job description for a customer service manager look like?
Customer service manager job description—example
This position includes providing leadership, direction, and ongoing management for the Customer Service team. The customer service manager is key to the development, support, and training of front-line representatives.
The ideal candidate is analytical and self-motivated with experience in solving complex problems and maximizing the team's potential. You will be responsible for hiring representatives, measuring performance, creating strategies, and employee satisfaction. You should be able to inspire and manage a team of customer service agents and ensure they deliver a high-class customer experience.
Typical job descriptions would include:
Hiring and training customer service representatives
Building long-lasting relationships with customers
Setting goals for the team and measuring results
Collecting feedback from customers
If you want to see more examples of job offers or you're looking for a free website with job postings for CSMs, have a look at these sites:
Duties and responsibilities in practice
Now—
The description you see in a job offer is one thing. But what do these duties look like in real life?
Hire and train customer service representatives
A part of your job as a customer service manager is to hire the right people and then train them to become even better at their job. It's important as over 60% of customers say resolving their issues quickly is the most important aspect of good customer service.
Hiring new people to join your team can be hard, and it's crucial to ask good customer service interview questions to find the perfect candidate. But this doesn't end here. You also need to:
Write a job description if your company doesn't have a team of recruiters at hand. Look through the tips on Indeed on writing a job offer for representatives and match it to your company's values and needs.
Interview candidates and see if they have the right set of customer service skills.
Once you find the right person, you'll be in talks with them about terms of employment, benefits, etc.
Once you employ the candidate, you'll need to train them so they gain the necessary skills and match the level of service your organization requires. As a customer service manager, you'll also need to ensure the employees know the product and can solve customer problems quickly and efficiently.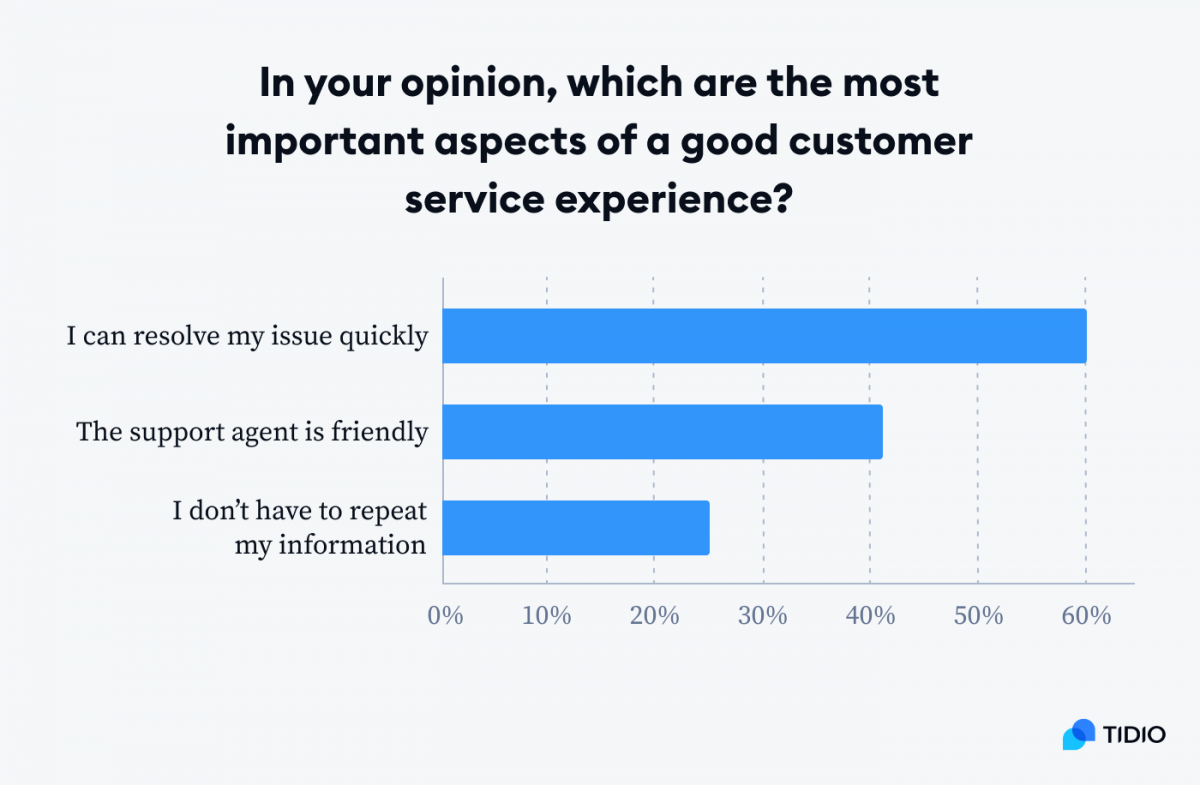 Customer service training ranges from learning a positive attitude in communication with clients to learning de-escalation strategies. Try to implement as many different exercises into your representatives' training to get the best results.
On top of that, you should encourage them to learn from experience and from their colleagues. Learning from peers and superiors will be the most effective way for your new representatives to become better at supporting clients.
Build lasting relationships with customers
One of the customer service manager's responsibilities is to build a relationship with profitable customers. And make sure that customers are satisfied, achieve success, and stay with the company for a long time.
This is important because customer retention is more profitable than customer acquisition. An increase of 5% in retention rates can lead to a company profit increase of 25% to 95%.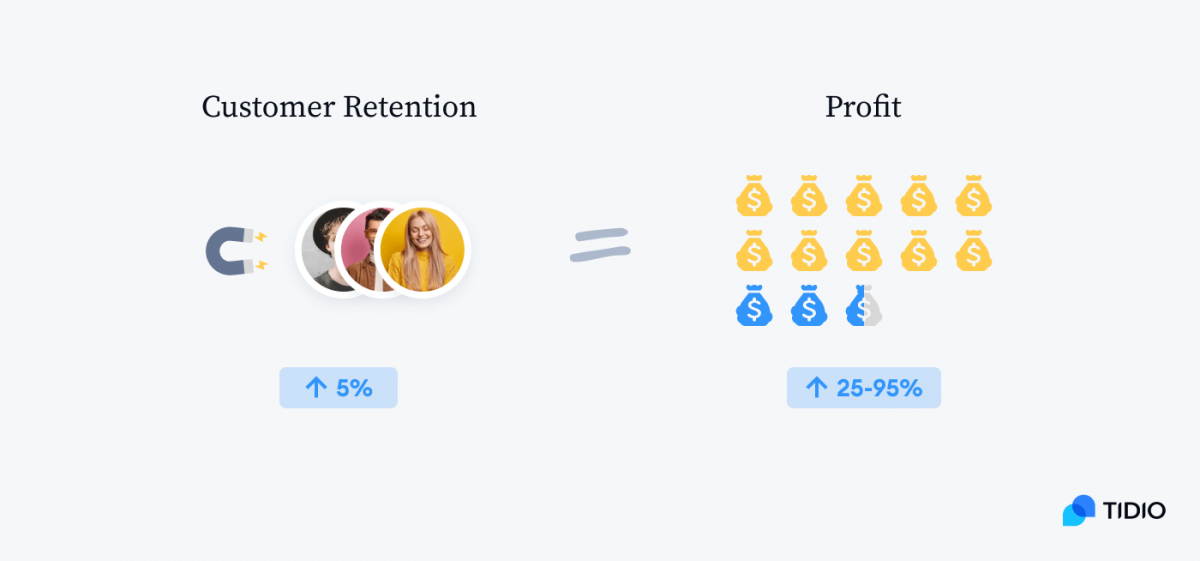 Good customer service managers will build such relationships by falling back on proactive customer service and developing effective customer communication among others.
Set goals for the team and measure results
One of the responsibilities of a customer service manager is to measure the results of their team's performance. You need to look at what aspects of the customer service operations need improvement and set goals towards making them better.
As a customer service manager, you need to be able to measure goals with some customer service metrics. These metrics include customer satisfaction score and net promoter score, but more on those later in the article.
In reality, this means focusing on metrics and activities that matter to your business. So, if your business needs more retained clients, then one of your goals will be to increase that number. And measure results by looking at the customer retention rate and tracking the churn rate.
Make surveys and collect feedback from your customers
The customer service manager has to ensure that the voice of the customer is heard, and the company acts upon collected feedback. Especially since about 77% of customers have a more favorable view of brands that ask for and accept customer feedback.

Collecting surveys and feedback also provides real data on how the customers feel. The customer service management team can use that data to improve and set future goals focusing on areas most important to consumers.
Customer service managers may be interested in collecting the results of the net promoter survey, customer satisfaction survey, and customer effort survey, for example.
Who does the customer service manager report to?
It depends on the size and structure of your company. As a customer service manager, you can report to the Customer Service Director, Operational Director, or Chief Commercial Officer.
Customer service manager KPIs and how to calculate them
The three main areas in which the customer service manager performance is reflected are:
Customer satisfaction
Customer relations
Sales
Let's have a closer look at them, and see what KPIs belong to each:
Customer support/satisfaction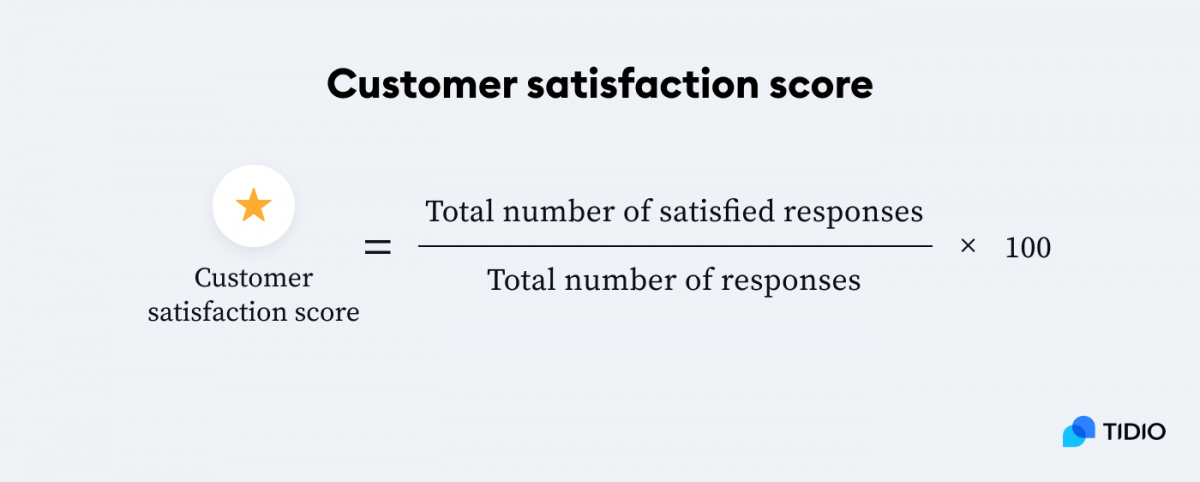 Customer relations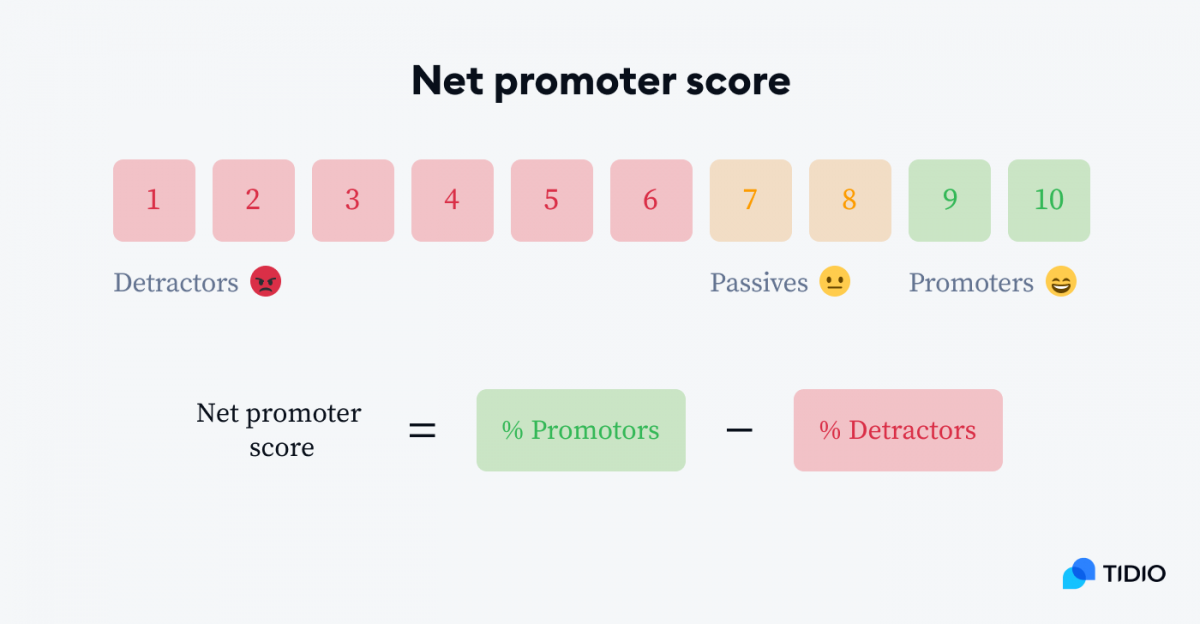 Churn rate: the number of people your company loses in a specific time period.

Customer retention rate: the number of customers retained by your company at the end of a specific time period compared to the number of customers you had at the beginning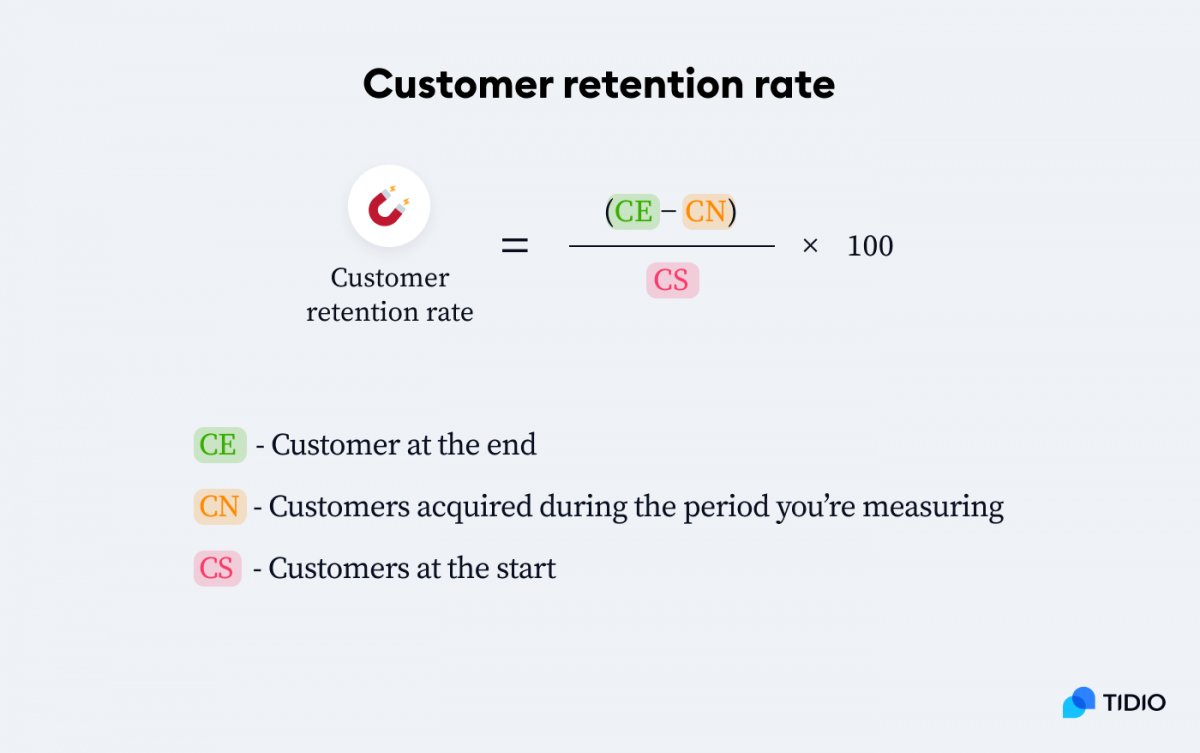 Sales
Customer lifetime value: the amount of money your average customer will spend throughout their entire relationship with your company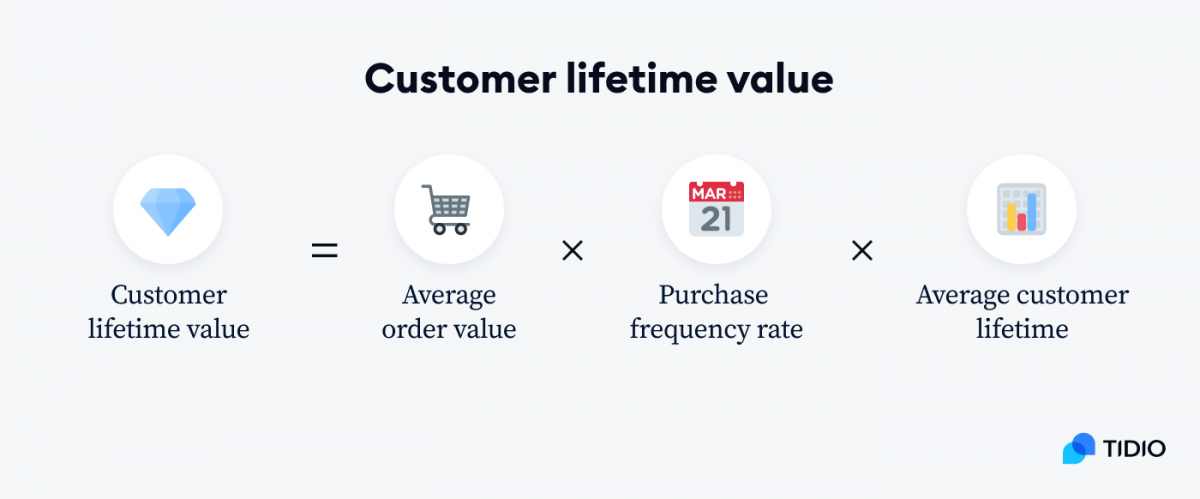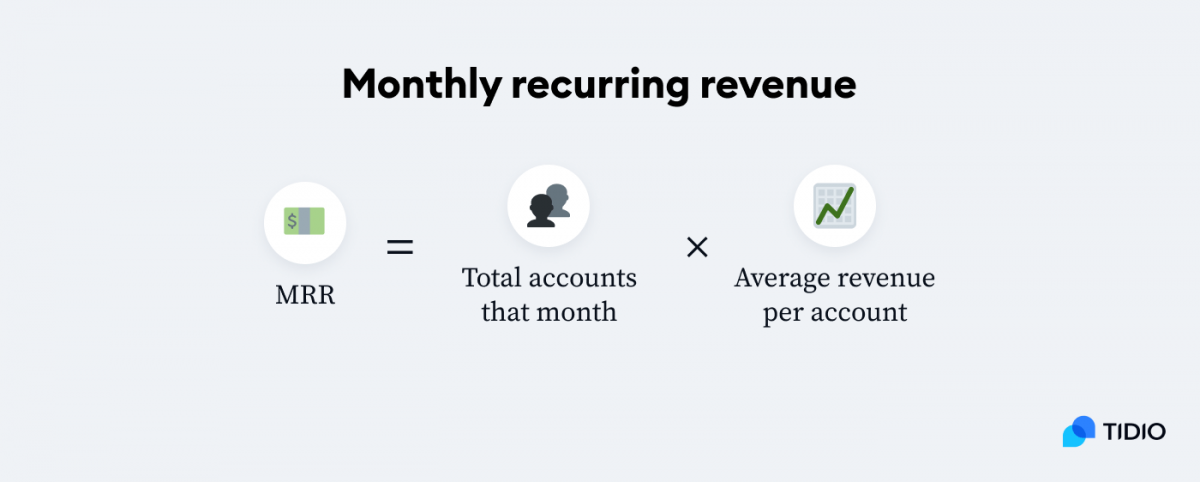 What is the customer service manager's salary?
Let's now address the elephant in the room.
Customer service manager salary varies depending on your experience, certifications, and the company you work for.
If you are thinking of becoming a part of the customer service management team, you need to know what to expect. So let's look at the estimates of the average salary of a customer service manager:
According to Indeed, the average salary for a customer service manager is $45,395/year.
Glassdoor presents a similar amount. This website states that a customer service manager makes $49,774/year on average in the United States. The salary ranges from $30,000 to $84,000.
When looking at payscale, the average customer service manager's salary in the U.S. is higher, at $58,804/year. The base salary is between $40,000 and $80,000/year.
And yet another website, salary.com, states that the average salary of a customer service manager in the U.S. falls between $81,364 and $109,048 per year.
How to become a customer service manager?
You usually need a bachelor's degree and a few years of experience in customer service when applying for a customer service manager position. Companies accept a variety of degrees, and each of them requires a different amount of experience in the field.
The most common major that employers seek is business administration. This degree teaches you the fundamentals of business, finance, administration, and management. 
At the beginning of your career, when experience may not be your forte, certificates may come in handy to show the employer that you're serious about the job. Some of the examples of these certificates include:
This kind of certification isn't obligatory. It can help you as a candidate at the beginning of your professional career. But, later on, the experience will matter the most.
Some job descriptions for customer service managers state 2-5 years in customer service. Others require 10+ years of experience.
Every business has different requirements. So, always read the job postings throughout before applying and tailor your resume accordingly.
How to write an effective resume and cover letter for a customer service manager role?
A resume can make it or break it for your career. So how to write an effective resume and cover letter to get through the first stage of the recruitment? There are a few steps you can follow to create a good first impression:
1. Start by researching the company you're applying for
Candidates often overlook this step, and that's where they go wrong from the get-go.
By researching the organization, you can discover its values. Once you know them, you can see if this brand matches you. If it does—great. You can throw some of their values into your application for some extra points. If it doesn't—look for an organization that you'll be happy to work for.
Remember that the recruiter is looking for a person who will truly fit in the company. So once you know why you're a perfect match, it's going to be easier to convince them of that fact.
2. Go through your experience and education year by year
Yes, it will be a lot and it might take you quite some time but it's worth it.
Fish out anything that is related to a customer service manager's responsibilities. Write it all down, and make sure you list everything that comes to your mind. This is especially important because some of your experience which you dismiss at first might prove useful for the role. Do it properly, and you'll gather some good material to work with.
Once you have everything written down, it's time to start crafting your resume. The list you wrote will make the process easier and your CV better thanks to the efforts in going down your memory lane.
Check out this article on the customer service manager's resume with examples and tips to help you in writing your CV.
3. Underline your most recent or exceptional qualifications
Underline the qualifications and experience that will make you stand out from the crowd.
So, if the previous company you worked for benefited from having you there, describe how. And if you did some extra courses on how to be a great customer service manager, then list them out. It will help the employers see that you're the perfect candidate for this position.
Craft your resume based on these qualifications. Make sure to include:
Education and any additional courses you took that helped you develop as a customer service manager
Experience you have that make you the perfect candidate
List of skills that a customer service manager needs and you posses
A short paragraph describing your professional self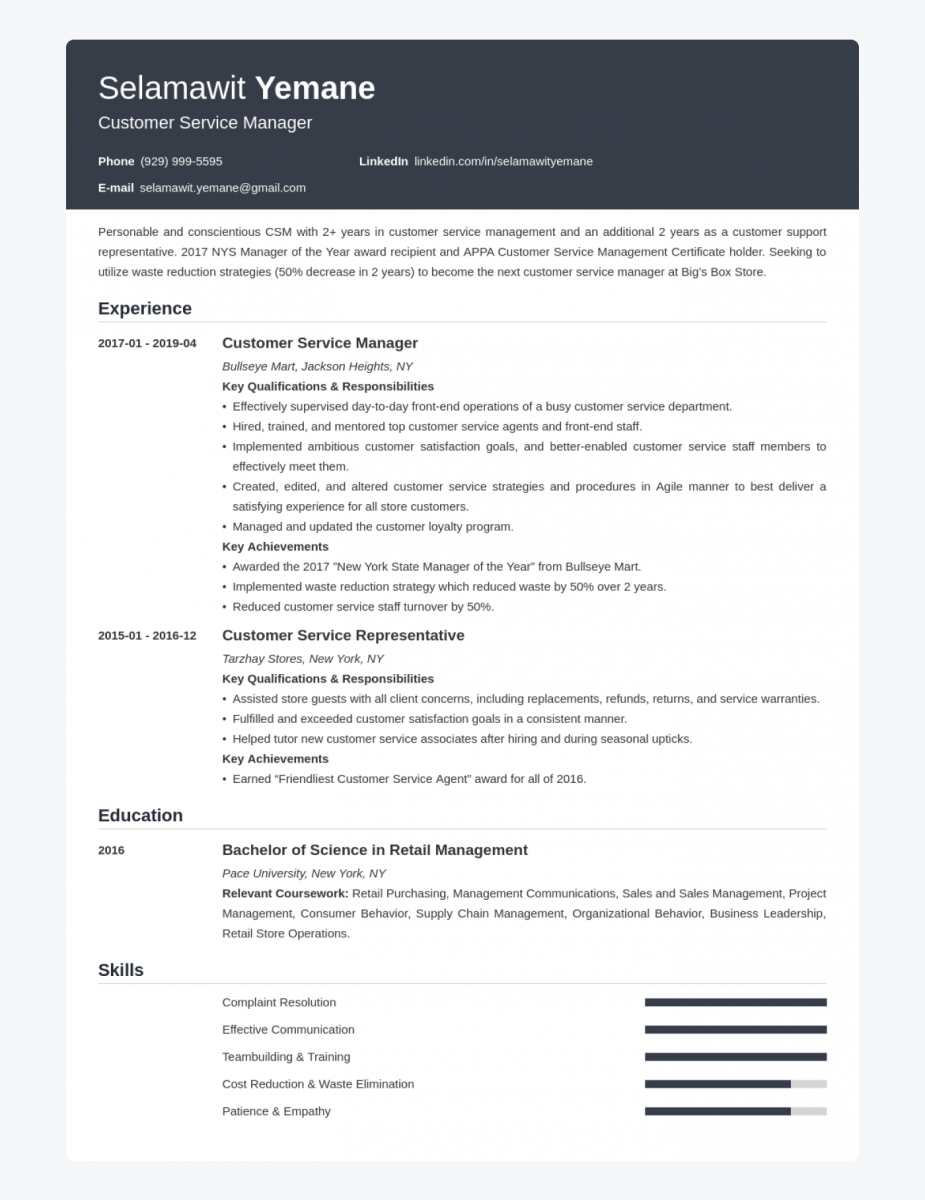 Now, let's move on to writing your cover letter—
4. Reference the requirements listed in the job posting
Make sure you match your experience to what's stated in the job description.
First, go through it and write down any experience and requirements included in the job posting.
Then, match your experience and qualifications to each requirement.
Start your cover letter with a personal greeting—find out the name of the recruiter or the person who'll be reading your letter.
In the first paragraph, introduce yourself and why you're excited to apply for the customer service manager position at that company. Then, use the list with your experience matching the requirements to show your most relevant qualifications. Finish the letter by thanking the employer for taking the time to read your letter.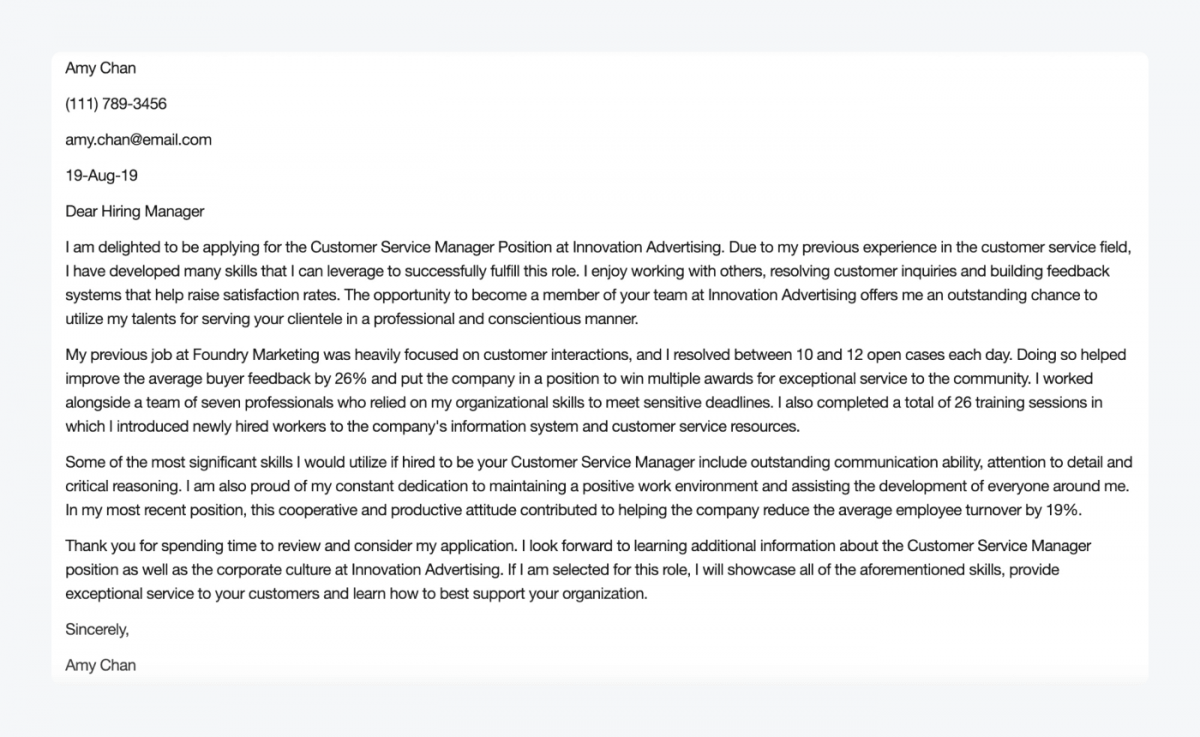 5. Throw in some nuggets from your research on the company
Once you finish the base of your cover letter, start throwing in some of the interesting information you found during your research on the organization. These will catch the attention of the recruiter and distinguish you from other candidates.
Don't include too many of them, though. One or two of the most impressive company achievements will be perfect. Relate to them and briefly say how they impressed you and what achievements you want to bring to that business
Moving on to what skills you'll need when you get the position—
What are the crucial customer service manager's skills?
There is a set of skills a person needs to be successful at a customer service manager position. Some of them, like communication and problem solving, are essential for any role in client support. Others, such as leadership, are especially important for managers.
So, what makes a good customer service manager?
Communication
You need to be able to communicate with customers and other members of your team clearly. That includes using the right language and being able to actively listen to what they're saying.
The customer service management team needs to actively listen, clearly inform, and advise during every interaction, whether with a customer or a team member. Only when you establish clear communication can you succeed in your role.
Find out more about communication skills and their importance in a work environment.
Problem-solving
Solving problems is a customer service manager's daily bread. That's why to succeed in the role, you need to sharpen your problem-solving skills and the ability to see problems from many different angles at the same time.
During your working days, employees will come to you with dozens of various questions and struggles. Your job is to develop a strategy that works and thrills the client, even if it initially seems like too big a bite to chew.
For more information and examples on problem-solving skills, check out this article.
Empathy
Whenever working with people, empathy is an important skill to have. Put yourself in the shoes of your customers, employees, and the head of your department.
You need to know what's important to them, what the pain points and their needs are. Once you can empathize with them you'll be able to make better decisions and work more efficiently to establish a great customer experience.
Here's a guide to empathy in customer service.
Leadership
That one shouldn't be surprising. You are in a leadership role, after all. So, prepare to advise and lead members of your team. No matter what situation your team ends up in, you're the one they will look up to. Make sure to set a good example.
You should be prepared to motivate and excite your representatives. At the same time, make sure you track their progress, celebrate successes, and continuously improve.
Organization skills
As a customer service manager, you'll need to organize and plan your team's operations alongside organizing your time efficiently.
Your time will be stretched between caring for your team, ensuring customer satisfaction, making futuristic decisions, and keeping up with the data. So, to make sure you can manage all of that, you'll need to develop some strong organizational skills.
This article might help you with understanding more about this skill and how to improve it.
Resistance to stress
Difficult situations will happen on a daily basis. You can't fold like origami under pressure. Someone needs to go out there and make the situation better, and that someone is you.
You need to stay calm, polite, and diplomatic when customer complaints pop up or some angry customer starts yelling at you. This is the only way you can deescalate the situation and get good results. So, start working on your character and make sure you can handle stressful situations.
Patience
Are you losing your cool whenever someone is stubborn, takes a long time to do something, or doesn't understand you even after you spend 15 minutes explaining how to solve their issue?
Well—you need to stop that and become more patient with other people. Practice staying calm and patient now because your customers and staff members will test your limits. Remember that whatever the situation is, your role is to support them.
Learn how you can develop patience in a leader's role.
Key takeaways
You just learned all there is to know about the customer service manager position.
A little recap of the most important pointers:
The customer service manager gives support and guidance to the representatives and customers. They ensure excellent client experience and exceed expectations.
The main duties of a customer service manager are hiring and training representatives, as well as building long-lasting relationships with customers.
The customer service manager needs a wide range of skills, but the most important is communication.
Whether you are looking for the next work opportunity or are planning to hire a new manager for your customer service team, you're ready.
So go ahead and apply for your dream job or employ your next best fit.