Brilliant online store idea and mad digital marketing skills?
But no capacity to manage inventory, packaging, or shipping?
No worries—-
You can pass all this mundane stuff on to somebody else. Or, quite literally, "drop shipping" on somebody else's shoulders.
And still, make a profit.
Here's how to start Shopify dropshipping.
In this article, we'll cover:
How to dropship on Shopify
Its pros and cons
How to set up dropshipping on Shopify
How much it costs to start
Tips from Shopify dropshipping websites
Looking for something else?
What is Shopify dropshipping all about?
When dropshipping with Shopify, you don't need to stock or directly handle the products you are selling in your online store. Instead, you connect your Shopify website with third-party suppliers' products via an app (e.g. Obelo or an integrated suppliers directory). Once visitors to your Shopify website place orders, the app automatically sends the details to the supplier (the so-called dropshipper) who fulfills them.
If you don't feel like reading about how to start a dropshipping business, here's a video you can watch.
Just don't get discouraged too quickly. It discusses poor dropshipping and the risks involved for four and half minutes before presenting the advantages of dropshipping.
Pros of dropshipping with Shopify
Dropshipping with Shopify sounds like a pretty sweet deal, but like in every business model, there are both benefits and risks involved. So let's analyze pros and cons of Shopify dropshipping to see if it will work for you.
Easy to set up
If you already have an eCommerce store on the Shopify platform, you can just sync it with a dropshipping app, like Oberlo. If not, you can set up an online store on Shopify with templates (themes) in under ten minutes.
You don't have to be tech-savvy to do any of this.
Low initial investment
You don't have to buy the inventory upfront and cover the costs of stocking, insuring, and handling it to start dropshipping on Shopify.
To run your store, you can choose a Shopify pricing plan that suits the size and stage of your business and an Oberlo free plan.
Quick results
Shopify's platform for dropshipping enables you to automatically sync products and relevant information about your Shopify store with the Google Merchant Center via Shopify's Google channel.
People use Google Shopping with the strong intent to buy, so you can quickly see first sales coming in.
Simple store management
Oberlo and other Shopify dropshipping apps add extra functionality to your eCommerce store, so its management becomes a cinch. You can focus on implementing inbound marketing strategies to attract visitors.
There's zero hassle with shipping or warehousing—or cluttering your front room, in some cases.
Control over shipping costs
If you're dropshipping with Oberlo, you can check what shipping methods a supplier uses on each product page and warehouse location.
If your supplier is from China, opt for ePacket shipping. It's an affordable way for dropshipping items to the US, Canada, and the UK.
If you're using American and Canadian suppliers, take advantage of the Shopify
Fulfillment Network (SFN)—it's similar to Fulfillment By Amazon. It simplifies fulfilling orders, lowers the delivery time and cost.
Wide range of products to sell
A single app, like Oberlo, gives you access to a database of 30,000 products from AliExpress.
If that's not enough, or you want to try other Shopify dropshipping suppliers in different locations, you can get in touch with them via drop shipping directories that integrate with Shopify.
Product branding
Some top Shopify dropshipping stores sell white-label products under their own branding. They are generic items, e.g., t-shirts or mugs, that manufacturers personalize according to specifications.
You can use apps, like Printify or Printful, to customize labels and packaging, too.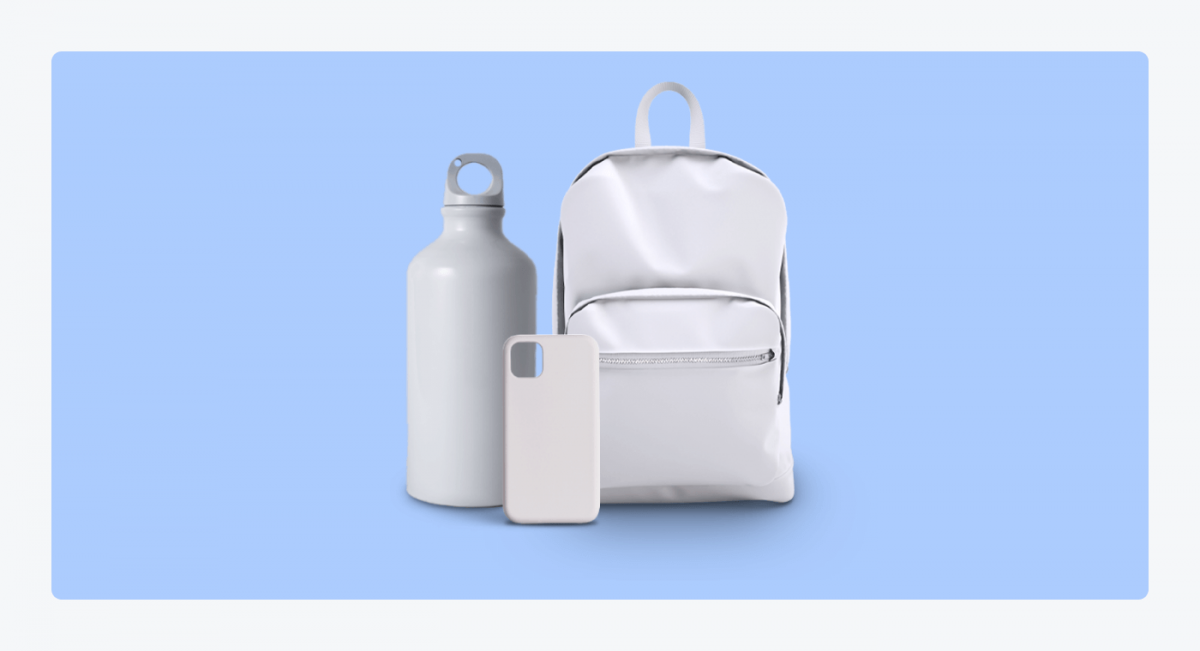 Variety of resources and help available
Oberlo and Shopify offer free webinars and video resources on the subject if you feel overwhelmed with starting a dropshipping business.
Similarly, sites like Udemy.com or The Royal Blue Print offer paid Shopify dropshipping courses focusing on different aspects of the business.
Easy scalability
Shopify platform lets you integrate Google Analytics and Facebook conversion pixel to measure traffic on your customer acquisition channels.
Best Shopify dropshipping stores focus on the channels that work best for them (e.g., a blog, paid advertising, or social media) and eliminate what doesn't.
Cons of dropshipping on Shopify
Now that we know the benefits of using Shopify for dropshipping, let's see if they outweigh the cons.
Low-profit margins
Dropshipping business is a crowded one, so merchants compete with product prices which drives profits low.
You're only paid a small commission for each sale, so you need to sell large volumes of items to make dropshipping profitable. You can also sell products with a Minimum Advertised Price (MAP) and choose popular products for dropshipping.
Dishonest or unreliable suppliers
Not stocking and managing inventory has downsides, too. Shopify dropshipping suppliers often provide the same goods to other merchants, so it's hard to predict their availability.
The solution is integration with a dropship automation system that updates your store when a product goes out of stock at the supplier (like in Oberlo).
There are also dropshipper scammers who exploit beginner vendors. So partner only with those that are screened by directory services.
Products don't meet expectations
If drop shipped products don't reach customers in good condition, meet all their requirements, or aren't shipped in time, you're risking returns and bad reviews. And refunds.
The good idea is to ask for product samples (whether free or paid) to inspect them first.
High shipping costs
It sometimes happens that a customer orders multiple items from different suppliers or locations, which results in several different shipping rates. It increases the costs for you because the consumer assumes they are placing one order.
Customer support issues
Even though you have nothing to do with handling, shipping, and managing products in your store, you're responsible for dealing with customers' complaints about all sorts of issues you have no control over, like an incomplete order, wrong color, or damaged packaging.
Overspending on ads
Dropshipping model is hugely reliant on paid ads. Inexperienced vendors risk spending more than they make before they figure out all the cost calculations.
Facepalm errors
If you're new to Shopify dropshipping, getting the hang of it can be a learning curve. When you learn by doing, a silly mistake, like paying for Google Ads while the product was out of stock or inserting a wrong link to Facebook Ads, can cost you money.
You can read about dropshipping mistakes, now successful store owners made at the beginning, to prepare yourself.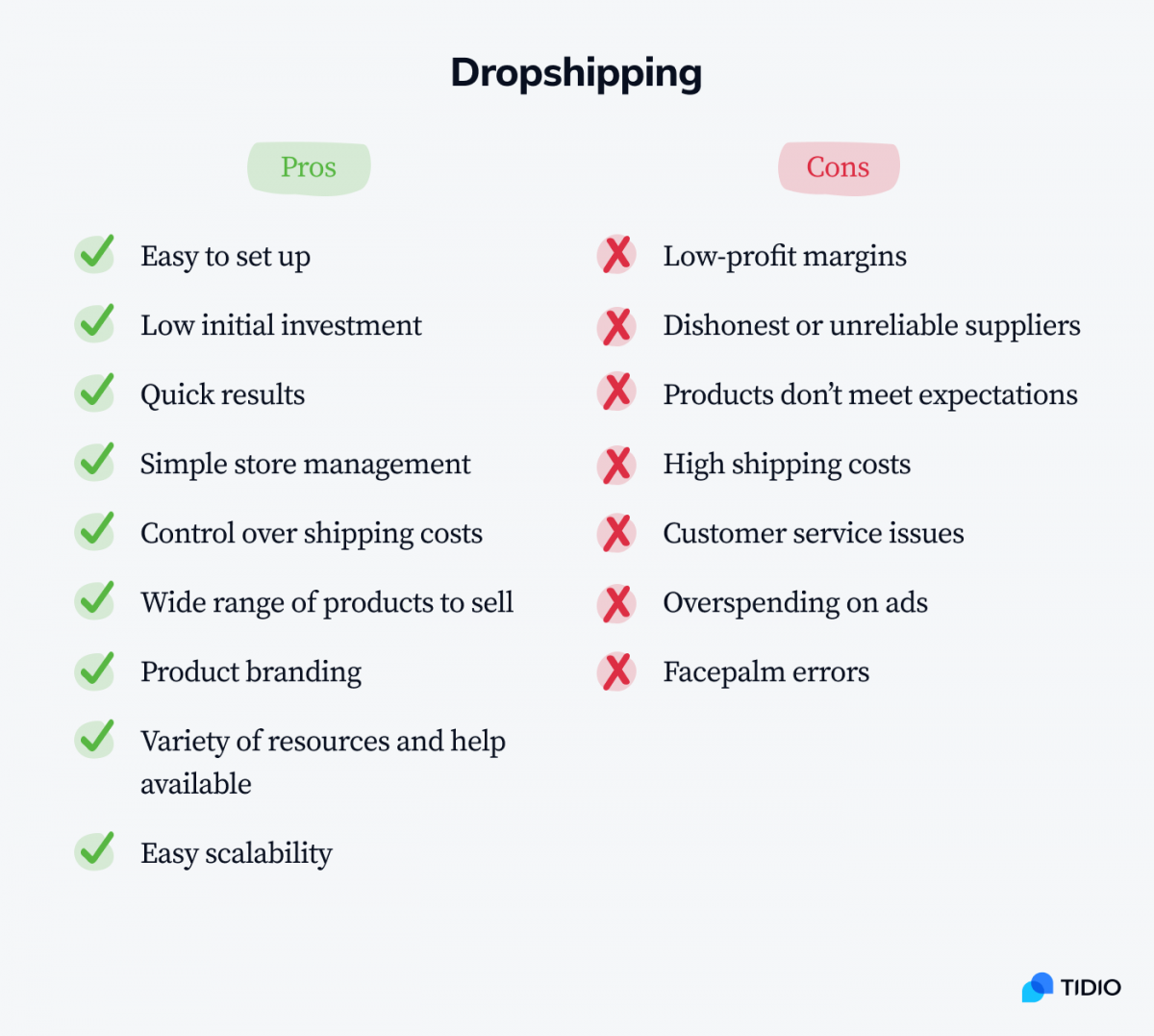 How to dropship on Shopify?
Or should I rather say how to make money dropshipping on Shopify?
Shopify developed its own dropshipping app Oberlo to ensure a frictionless integration with the platform. So the best way to dropship on Shopify is to sync your store with Oberlo.
Here's how it works:
Go to a Shopify app store and install a Shopify dropshipping app Oberlo to connect your Shopify store to thousands of suppliers on AliExpress.

2. Sync Shopify and Oberlo with the buyer's account on AliExpress to unlock useful features, like an automatic update on order quantities directly from suppliers.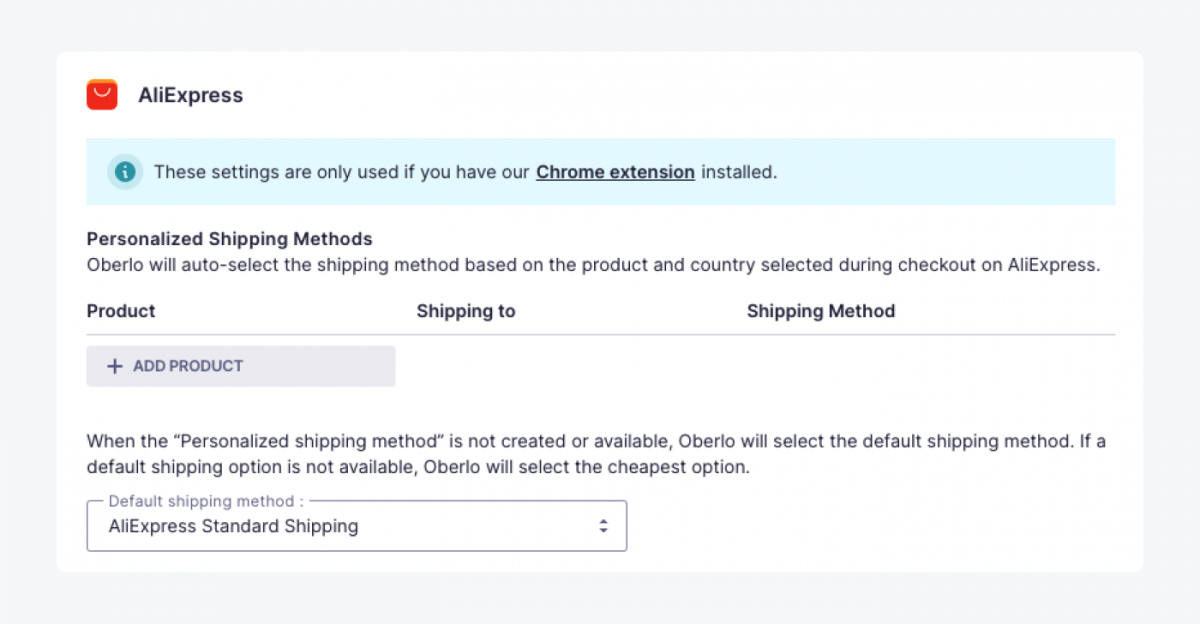 3. Browse products on Oberlo and import the data of the ones you like directly to your dropshipping Shopify store. It takes only a few clicks because the process is fully automated.
Sort products by Order Count. You'll learn which ones sell best on dropshipping websites.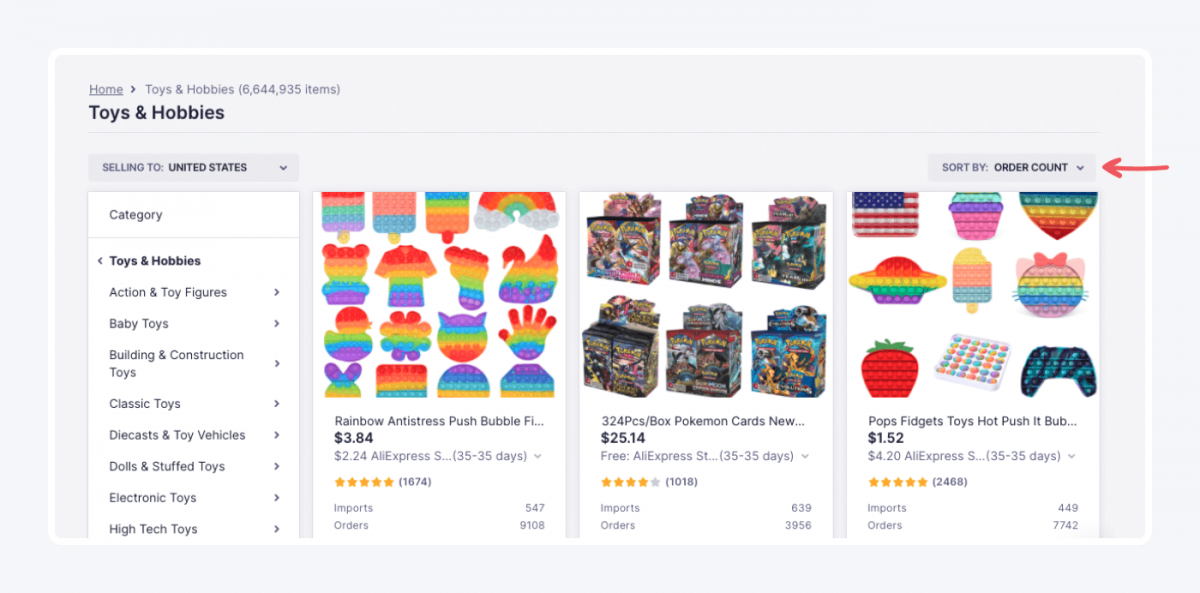 4. Edit product descriptions, images, variant details before you import the products. (optional).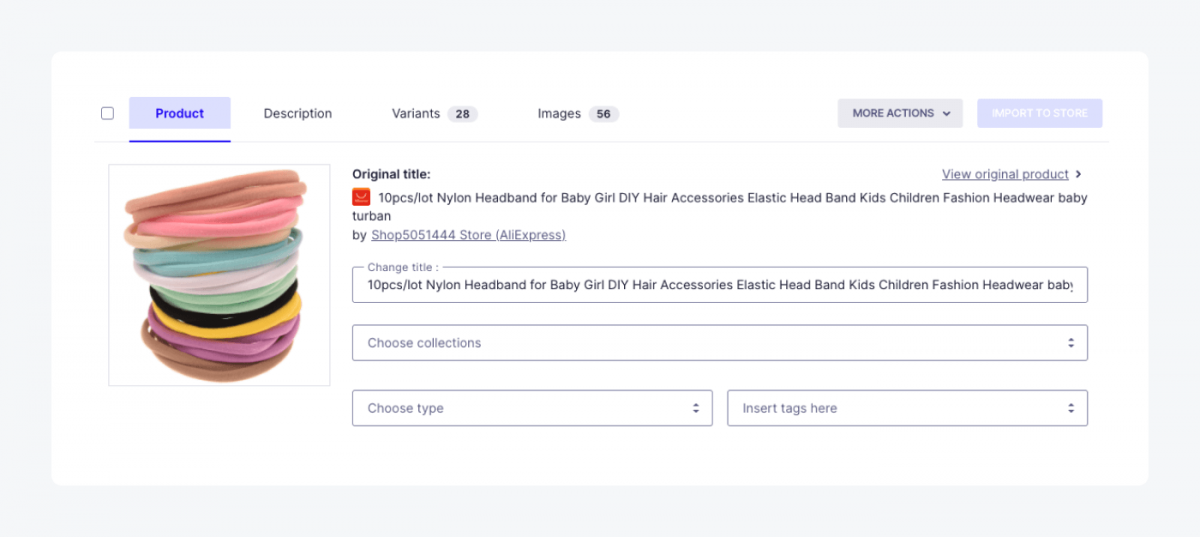 5. After a customer buys a product in your Shopify store, use Oberlo to fulfill the order. The process is fully automated. And again, it only takes a few clicks.
6. Make sure you are logged in to your AliExpress account and have an Oberlo Chrome extension installed. Check that all the order details are correct (especially shipping method) and send the order to the dropshipper.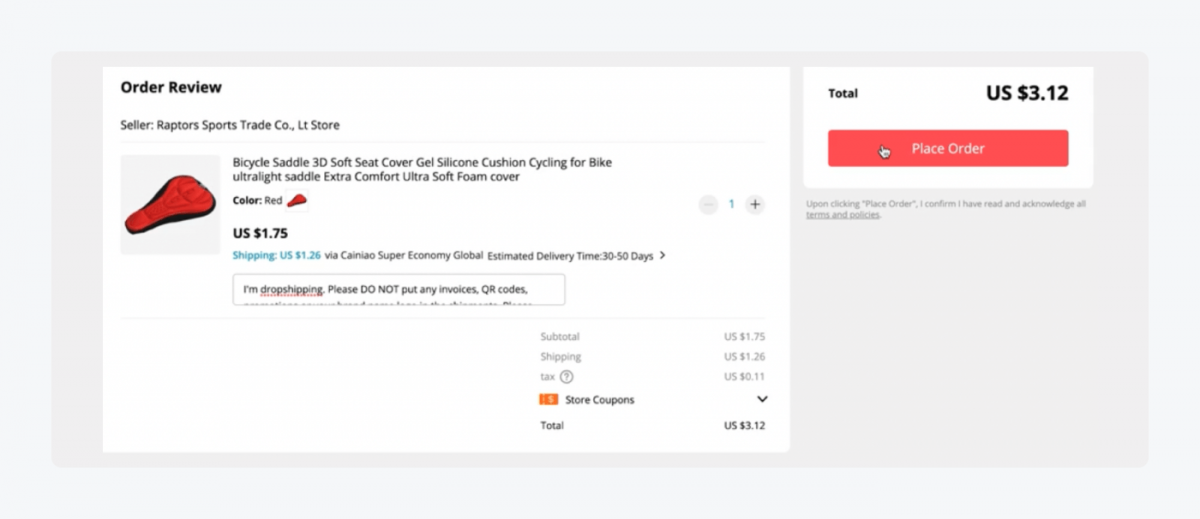 7. After the drop shipment order is received, the supplier ships the product from the warehouse to the customer.
How to find Shopify dropshipping suppliers?
If you already know how to dropship on Shopify using Oberlo and want to start dropshipping with suppliers other than AliExpress, you can use dropshipping suppliers directories. They are huge databases of wholesalers, suppliers, and other dropshippers.
Choose supplier directory platforms with Shopify dropship integration. They offer a built-in backend inventory system (similar to the one in Oberlo) to avoid unnecessary hassle when adding products to your Shopify store. For example, SaleHoo, Spocket, or Doba platforms all integrate with Shopify.
They also have screening processes in place to make sure they list legitimate suppliers and manufacturers that provide quality products and reliable service.
How much money do I need to start dropshipping on Shopify?
You can start Shopify dropshipping business with literally $0.00 if you combine free trials and starter plans.
However, there are some essential costs your eCommerce business needs to absorb to really kick off:
Basic Shopify subscription—$29/mo
Boss Oberlo subscription—$29.90/mo
Domain through Shopify—$14/year
That's about $60 a month for the first year of running a Shopify dropshipping business.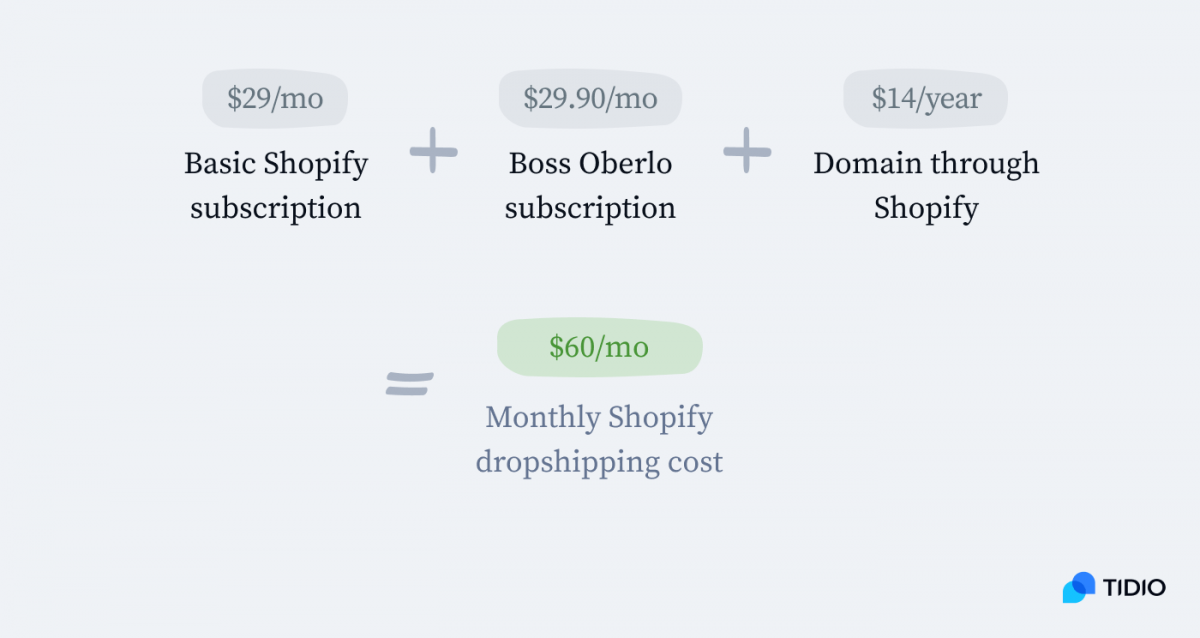 You can then add extra features to make your store easy to navigate for users and operate for you. There are paid apps on Shopify for that.
Let's assume you'd like to cross-sell and upsell your products, offer bulk pricing, and trigger exit intent. Here's what numbers we're looking at:
Last but not least, you need to factor in marketing costs.
They are going to depend on your conversion rate. If it matches the average global conversion rate in eCommerce, you're looking at 2-3%. It means that for every 100 store visitors, two or three convert.
At the moment, Facebook is the biggest sales channel for Shopify dropshipping. The average click-through rate (CTR) for Facebook ads is estimated at 0.9%.
If we round it up to 1%, to get 100 visitors, your Facebook ads need to reach 10,000 people.
So how much will it cost then?
The average Facebook cost per thousand impressions (CPM) in December 2021 was $13.9. We can take this number and calculate how much it will cost to generate two or three Facebook sales:
(10,000 / 1,000) x $11.59 = $115.90
The final cost really depends on your skills. You can increase the profit by creating great Facebook ads. The more people click on them, the lower the cost per click.
The above calculations are average. You can increase conversion rate, customer lifetime value, average order value, or lower cart abandonment rate to change the results.
This is where all the extra apps come in handy. But you need to check if the increased revenue offsets the apps' fees.
Tips from successful Shopify dropshipping store owners
If you're new to dropshipping, it can be tough at the beginning. You might be worried about derailing your business.
So let's hear online retailers' success stories and see in what ways they benefited from dropshipping on Shopify. It's not going to be another drop shipping for dummies guide, but honest expert advice.
Testing the market
The Critter Depot is a company that breeds crickets. They wanted to diversify their offer, but they didn't have the capabilities or market research to justify the investment to start breeding new feeder insects.
So they reached out to a few other insect farms and were able to make some dropshipping partnerships.
Jeff Neal of The Critter Depot said:
"It gave us the chance to test a new market without getting overly committed. Now that we're able to get some data on these new products, we can make an informed decision on which direction to invest in so that we can start breeding different insects."
Making extra money
Another entrepreneur, Jeff Moriarty of Dog Christmas Stockings, said he owes the success of his Shopify dropshipping business to finding a unique dropshipping niche.
He says the biggest mistake he's made was delaying the decision about dropshipping for two years because he was worried about losing a chunk of sales profit.
So, is dropshipping profitable for him after all?
Here's Jeff's answer:
"The time that dropshipping has saved me is worth way more than the cost."
Jeff has a full-time job, so he appreciates numerous apps on Shopify that facilitate dropshipping. Here are some apps he recommends:
"I use quite a few apps, including Ultimate Special Offers for promotions, Klaviyo for emails, and Tidio for live chat."
Protecting your business
Gene Kursky, the CEO of GoodAirX.com, talked to us about risks in dropshipping and how to prevent them.
He warns against dealing with untrustworthy suppliers and manufacturers and recommends vetting them before starting doing business with them. Gene also recommends establishing working relationships with the suppliers by getting to know your account manager.
He also says:
"For dropshippers who are selling high ticket items, I would strongly recommend investing in an eCommerce fraud prevention system."
Gene's company uses NoFraud app integrated with Shopify that identifies fraudulent orders and eliminates chargebacks and Trackable for customers to look up their estimated delivery date.
In a hurry? Here's a summary of Shopify dropshipping
The key points to know about this business model are the following:
Using Shopify for dropshipping is an easy way to set up an eCommerce business for people with digital marketing skills and little financial capabilities.
The business model relies on targeted advertising aimed at impulse buyers.
The fastest and safest way to connect your store with Shopify dropshippers is through the Oberlo app.
You can start Shopify dropshipping for free but eventually some costs are unavoidable.
Oberlo offers many features that automate dropshipping with Shopify and save you time, e.g., adding products to your eCommerce website, fulfilling orders, and updating inventory.
Dropshipping Shopify stores integrate well with other dropshipping apps so that you can expand your business.
Are you up for it?
FAQ
How to start a Shopify dropshipping business in 10 steps:
1. Research the market to find a dropshipping business idea
2. Narrow it down as much as you can (find the niche)
3. Research your competitors 
4. Partner with a dropshipping supplier (don't rush this step)
5. Ask for product samples 
6. Launch your eCommerce website (or use the existing one if you have one)
7. Visit Shopify apps store and pick necessary integrations
8. Create a marketing plan for your dropship business
9. Analyze key metrics (e.g., traffic source, best selling products) and optimize your strategy 
10. Test out new product ranges
Is dropshipping a legitimate business?
Yes, dropshipping is legal. Even though to some people, dropshipping is a get-rich-quick scam to make easy money without leaving a house, it is a legal business model that takes major effort to pull off.
 
As in any industry, there are dishonest sellers and suppliers, but the majority are legitimate ones.
What are the best dropshipping apps for Shopify?
1. Printful is a print-on-demand solution designed for dropship websites on Shopify that sell original designs and artwork printed on generic merchandise. For example, metal water bottles, phone cases, or backpacks.
2. Modalyst connects you directly to luxury Shopify dropshipping suppliers and lesser-known and independent brands, private label manufacturers, and AliExpress sellers.
3. Spocket connects you with global suppliers to access discounted merchandise, letting you sell at 30% to 60% margins. It lets you source products from countries in the United States, Europe, Asia, and Africa. 
4. Spreadr allows you to import products from Amazon to Shopify dropshipping websites and earn affiliate commission on every completed order. 
What are the best dropship products?
The best dropship products weigh less than one pound, are googled 100,000 times a month, are listed in Amazon's top 5,000 bestsellers, and at least 20 other sellers dropship them. 

Top categories include:
1. Skincare
2. Pet products
3. Cell phones and accessories
4. Apparel
5. Craft supplies
6. Party goods