Looking for the best BigCommerce apps?
In this guide, we've compiled a list of 11 best apps for BigCommerce stores. They will add impressive functionality you need to grow your business.
We've done all the heavy lifting for you, finding the top-rated, free & low-cost, and easy-to-use options. All you have to do is browse the list and choose the BigCommerce app for your store.
Turn your website visitors into delighted customers.
Set up the Tidio live chat app in 5 minutes and watch your sales grow.
Learn About Live Chat

As one of the BigCommerce Apps Marketplace users points out:
Been using this for almost a year, it's great and really free. Love this service and the phone app so I can answer customer questions and help people order right from my phone anywhere.
So, let's get started and choose the best BigCommerce apps for your store.
Top BigCommerce Plugins
BigCommerce Apps
We want you to use only the top-rated, best-supported apps.
That's why all plugins in this guide come from the BigCommerce Apps Marketplace. It's the official source of quality, verified BigCommerce apps and extensions with the best support.

We strongly recommend you use this BigCommerce app store in case you need apps for your business.
Best BigCommerce Plugins
Here is our 2020-updated list of the must-have BigCommerce apps to increase your sales. Most options are completely free or come with free trials.
Best BigCommerce Live Chat App
Let's start with a live chat for BigCommerce.
Live chat is the most popular eCommerce customer communication channel because it minimizes the response time. It's the fastest way to improve your customer service and get some super positive reviews.
That's why having a live chat app on your BigCommerce store is a huge advantage. By answering customers quickly via chat, you're massively improving their experience. This keeps them happy and coming back.
Tidio
---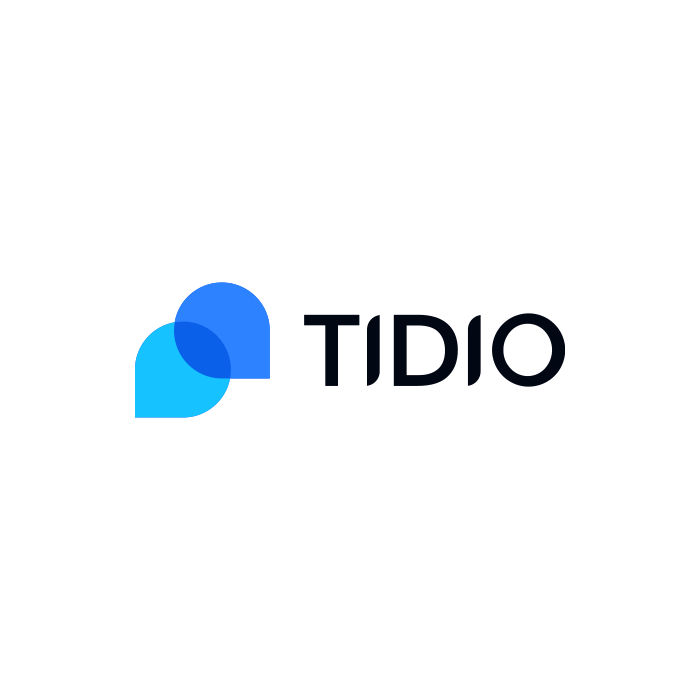 Key features: 3-in-1 (Live chat, chatbots, and email marketing) app for customer communication, lead generation, and sales.
Price: Free-forever plan with essential live chat features; $18 for Premium plans.
---
Tidio is the best BigCommerce app for customer communication. With it, you can start chatting with visitors and customers in real-time in minutes via a live chat widget. The widget is completely customizable and comes with lead generation features.
Thanks to pre-written quick replies, chatbots, and chat notifications, Tidio users can take on customer questions quickly. Chatbots that automate responses to common customer questions save you time.
Step 1: Add a chat plugin to your store to connect with your visitors.
Step 2: Answer question and talk to your customers in real time.
Step 3: Close more sales and track how live chat helps your business.
Free BigCommerce Live Chat
There is also a built-in email marketing tool with ready-made templates. So, you can share your offers easily by creating custom campaigns inside Tidio.
Tidio is a perfect BigCommerce live chat for small businesses. Since 79 percent of customers prefer live chat for contacting businesses, it's also a great option to increase eCommerce customer satisfaction.
Best BigCommerce Dropshipping Apps
BigCommerce Dropshipping apps make it easy for business owners to find reliable product suppliers from across the world. The ones below are perfect dropshipping management software for BigCommerce stores, allowing you to run complex processes from one place.

🚀 Read more: How to Start Dropshipping
Printful
---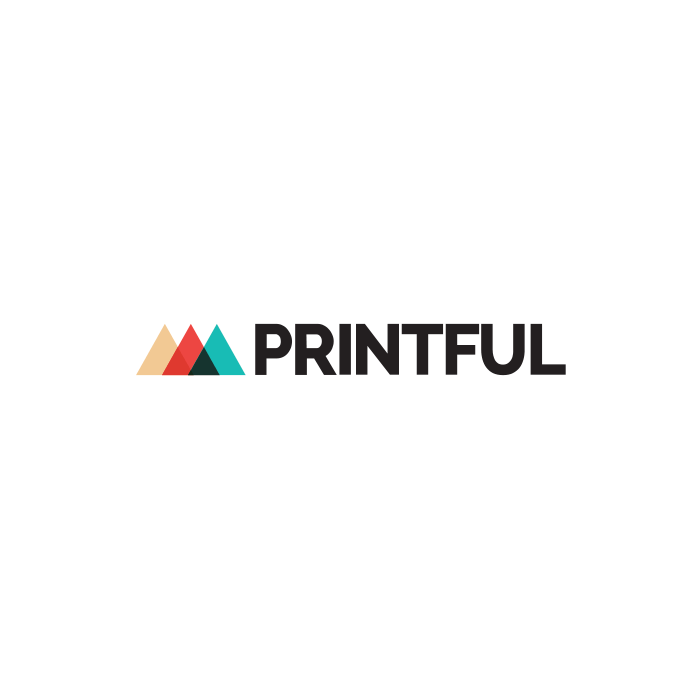 Key features: Print-on-demand app that supplies products with your own designs. Handles inventory, manufacturing, and shipping.
Price: No monthly or start fees, only product manufacturing and shipping charge.
---
Printful makes it easy to run BigCommerce stores for artists. When a customer makes an order, it gets automatically imported to the platform. Printful takes care of creating a custom-designed product and shipping it to the customer.
With Printful, store owners can manufacture and sell 230 products. They include pillows, t-shirts, canvases, phone cases, posters, and swimwear. The platform lets you keep the difference between its wholesale price and your price. Every product gets printed on-demand, so sellers don't need to guess which items are customers' favorites.
Spocket Dropshipping
---
Key features: Access to reliable dropshipping supplies from the US, EU, Canada, and other countries. US and EU-based products.
Price: Starter (25 products): $19/mo, Pro (250 products): $49/mo, Empire (10,000): $99/mo, and Unicorn plans (bulk checkout): $299/mo. Free trial for all plans.
---
Sprocket Dropshipping is a top-rated app for dropshipping stores with the fast shipping times. It provides access to suppliers from all over the world. The company's strict onboarding process ensures the best-quality suppliers who you can also test with product sample orders.
Sprocket is a great option for managing a dropshipping business with an extensive product selection. The tool also has some of the highest discounts, ranging from 30 to 40 percent on all products. The Spocket app automatically synchronizes with your BigCommerce store and updates the order list for easy management.
Best BigCommerce Subscription App
Subscription apps provide subscriptions on individual products or entire recurring purchases. This is a good way to increase eCommerce sales, which, combined with loyalty-based discounts, encourages customer loyalty.
Rebillia Platform
---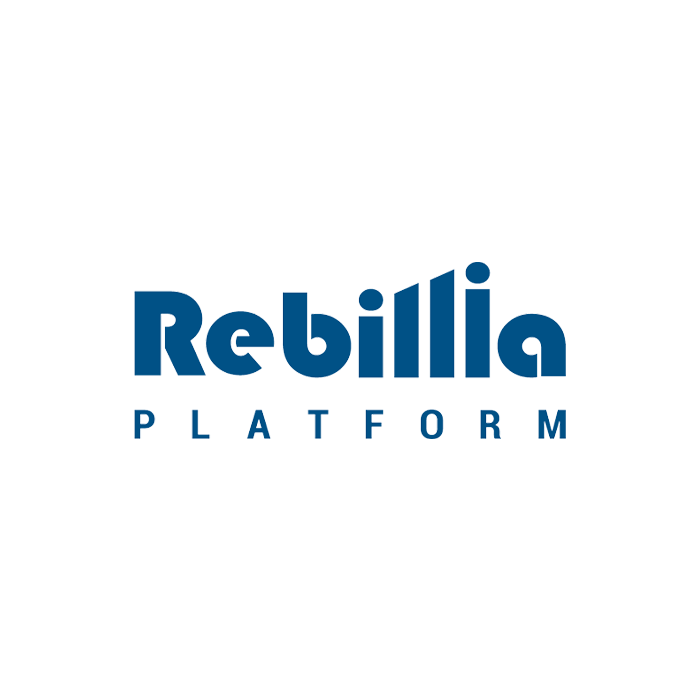 Key features: Product subscription, checkout optimization, loyalty-based discounts, and perks for customers.
Price: Checkout optimization tool: from $20/mo; Subscription creation & management tool: from $100/mo. 14-day free trial.
---
A personalized loyalty program can increase your sales with ongoing, customer cycle-based discounts. That's exactly what Rebillia does. It's a powerful subscription tool that automates checkout for customers and simplifies giving loyalty-based discounts and bonuses.
A BigCommerce store with Rebilia allows customers to save, manage, and use credit cards securely. This makes it easy for them to make future orders. Thanks to the Recurring Orders feature, your customers can place regular purchases and get discounts for their loyalty.
Best BigCommerce Customer Review Apps
To succeed as an online business, you need positive customer reviews. As much as 76 percent of customers trust them, so it's a must for all stores. To add BigCommerce customer reviews to your store, you need a dedicated app.
Here is the best option just for that.
Stamped.io Product Reviews
---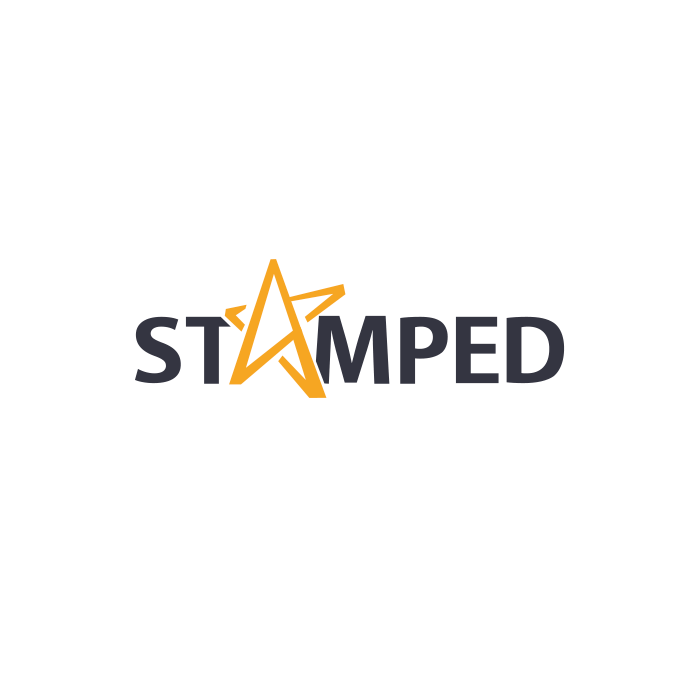 Key features: On-site customer reviews and user-generated content to improve customer trust and store reputation.
Price: Free plan with 50 review requests; Premium plans start at $15 for 200 requests.
---
This app allows store owners to build trust by collecting and displaying user-generated content and customer reviews. With Stamped, you can request to review your BigCommerce store via email, SMS, social media, and other ways. The emails are customizable to include your logo and brand colors. In addition to textual, photo- and video reviews are available.
Stamped is easy and quick to set up. It offers the selection of 10+ customizable on-site review display widgets to show off customer content. This gives you some freedom to choose widgets that look the best in your store.
The start is simple and you can start collecting reviews right away (importing reviews from previous orders is possible, too). Just schedule Stamped to send out review request emails and save the settings. By doing so, you're putting the review process on autopilot.
Best BigCommerce SEO Plugin
Using BigCommerce SEO apps can boost your store's ranking without having to spend tons of money on PPC advertising. They do so by automating a lot of SEO-related tasks (optimization of sitemaps, meta titles & descriptions).
You can also keep track of your store's SEO performance and get optimization suggestions. As a result, you can spend less time on SEO and focus on sales. Find the best plugin for that next.
FavSEO
---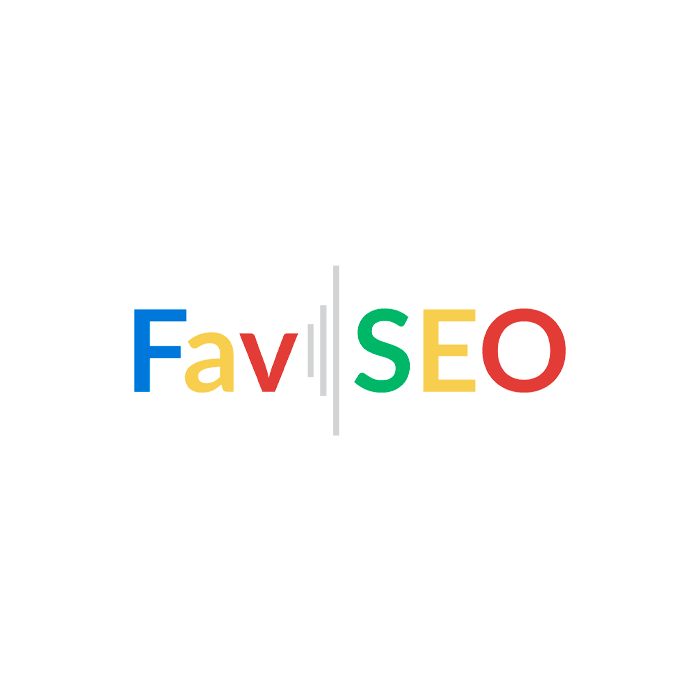 Key features: Keyword suggestions, store SEO audit, title/meta description editor, rank tracker.
Price: Paid plans from $19.95/mo. 10-day free trial. Free plan.
---
FavSEO is a four-in-one plugin. It's a rank tracker, meta description editor, keyword research tool, and an SEO audit app. With these four features, you can cover every important SEO aspect. From optimizing meta titles on product pages to running an SEO audit for the entire store.
Each SEO process is easy to manage thanks to a user-friendly Fav Editor. There, you can do editing, optimizing, and analyzing meta titles and descriptions in one place. The Editor also shows processes or products that lack optimization, so you can monitor your store's SEO easily.
FavSEO also connects to Google Webmaster tools. This allows to track and discover new keywords and submit a sitemap to Google. Keeping a watch on your store's performance is a must for SEO. So, this plugin is a great option to ensure a decent position in Google results.
Overall, FavSEO is a solid BigCommerce plugin for improving a store's position in search results. It's fairly easy to use, which means you can try it as a complete SEO beginner.
Best BigCommerce Email Marketing Apps
Email marketing is a major source of revenue for BigCommerce stores. To sell more with emails, you need an app that automates this process. For example, when customers leave your store without finishing the checkout, an app can send an abandonment cart email automatically. You can also send newsletters and product updates to re-engage customers.
Tidio Email Marketing
---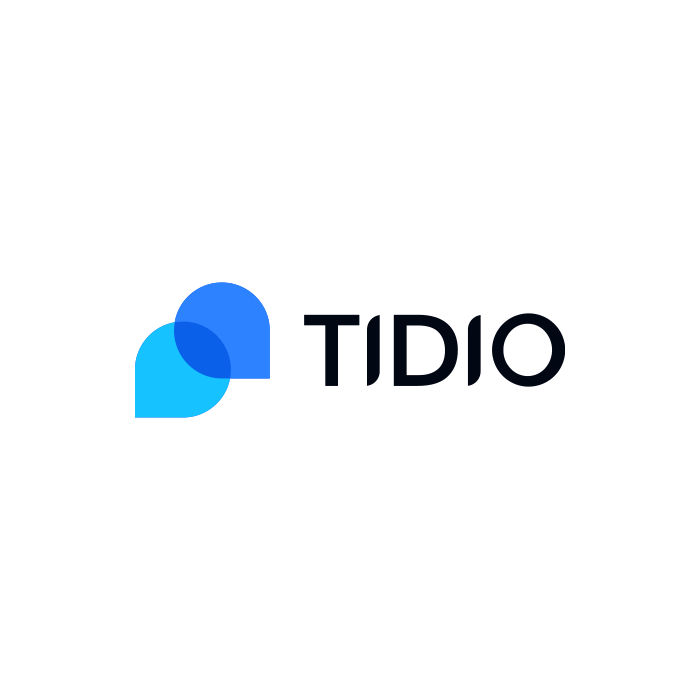 Key features: Custom email campaigns, free templates, visual email builder, contact segmentation.
Price: Free plan with essential features. Premium plan: from $10/mo.
---
Tidio also makes this list as the best BigCommerce email marketing app. It's a great choice for businesses because it provides essential email marketing features for free. This means you can create and share email campaigns. Also, you get 500 free emails per month and a mobile app.
Tidio Email Marketing also offers advanced features to make your emails more effective. They include email address validation, contact segmentation, automation, and a visual email editor. With them, you can create automatic, targeted campaigns to attract customers.
Keep in mind that Tidio Email Marketing also helps with lead generation. Thanks to live chat and chatbots, you can grow your email list by collecting visitors' emails. Use this list to share your offers, coupon codes, and newsletters.
🚀 Find out more: Email Newsletter Templates and Newsletter Examples
Best BigCommerce Shipping Apps
eCommerce order tracking is a major part of the positive customer experience. That's why online stores must be able to track orders and communicate their status to customers at any time. Since doing so contributes to the reputation of a trustworthy and dependable company, your business needs a reliable app.
AfterShip
---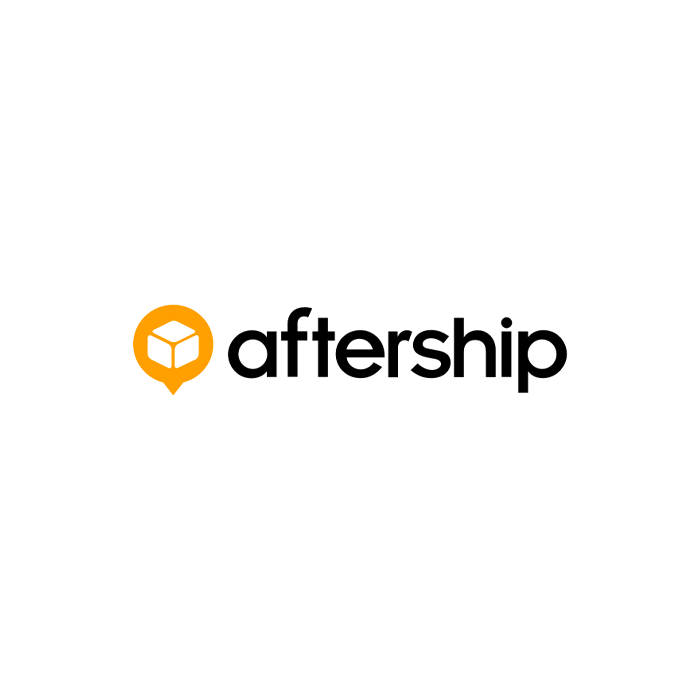 Key features: Order shipment tracking, delivery updates, custom tracking pages, returns portal.
Price: Free plan (50 trackings/mo). Premium plans start from $9/mo
---
Aftership is the best shipment tracking app for BigCommerce. It offers tracking for 600+ carriers, including UPS, DHL, and FedEx. With AfterShip, you can allow your customer to track their orders in one click. All tracking pages are customizable, so you can add your logo and even Instagram pictures.
For store owners, AfterShip offers one dashboard for checking all delivery statuses. The app automatically detects orders and retrieves the latest status. This feature makes order tracking much easier. You can let customers know about their deliveries and notify them about any shipment issues.
Another great feature is the online portal for returns. You can allow customers to submit return requests in just a few clicks. This is a must-feature to have because returns affect trust, loyalty, and the decision to purchase more.
ShipStation
---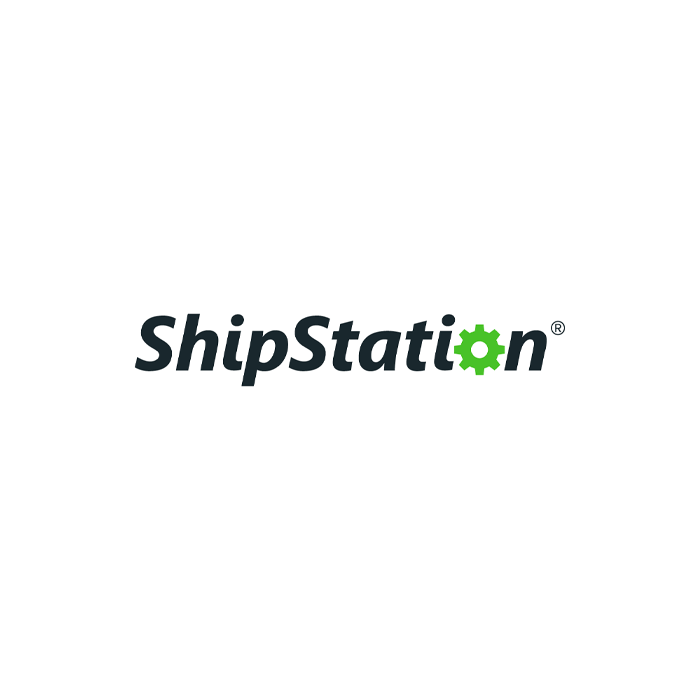 Key features: Dashboards for shipment tracking, shipping process automation, product image import, mobile app.
Price: Plans start from $9 for one user & 50 shipments. 60-day free trial.
---
ShipStation is another top-rated order shipment app. You can see every order at all stages of the shipping process in one dashboard. Thanks to a user-friendly simple dashboard, carrier addition and order management are easy. You can import them or create orders, and apply actions later automatically.
Automation rules applied to orders and processes help with saving a lot of time. For example, you can set up default international shipping settings. They will apply to all international shipping and order fulfillment processes.
Like AfterShip, ShipStation also has a branded returns portal and branding capabilities. The portal is completely customizable and allows submitting requests in just several clicks. In addition to the branded portal, you can also customize packing slips, tracking pages, and order confirmation emails.
Best BigCommerce Security App
It's easy to delete important data or content when managing a large BigCommerce store. Product descriptions, images, shipping settings – all of this can be lost forever if deleted accidentally. The best way to protect your store's data is to do frequent backups.
For that, you need the best security BigCommerce app in the business.
Rewind Backups
---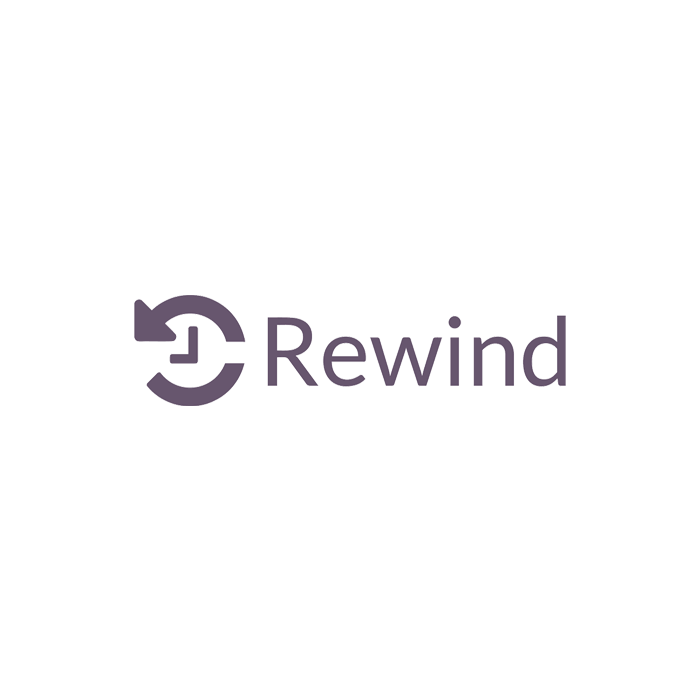 Key features: One-click store data backup, daily & automated backups.
Price: Basic plans with essential features start at $3/mo (for 20 orders). Free 7-day trial available.
---
Rewind Backups is the best app to trust your online store data with. Upon installation, it backs up your store data immediately, saving everything you need to keep your business healthy. It works for stores of all sizes and can be configured to perform daily backups automatically.
In the case of an unwanted change – a file deletion, for example – you can undo that action in several clicks. Essentially, you're "rewinding" your data to the previous restore point recorded by the app.
Rewind backs up product data, inventory, themes, orders, images, settings, redirects, customers, and even blog posts. The app sends an automatic email notification when each backup is complete. Also, the user gets a weekly email with a summary of changes in their BigCommerce store.
Best BigCommerce Analytics App
Optimizing your store for conversions by testing product/landing pages is a must for growing sales. That's where BigCommerce analytics apps come in. You can use them to get insights into the performance of your online store. With features like A/B testing, you'll know what works best for your business.
Shogun Page Builder
---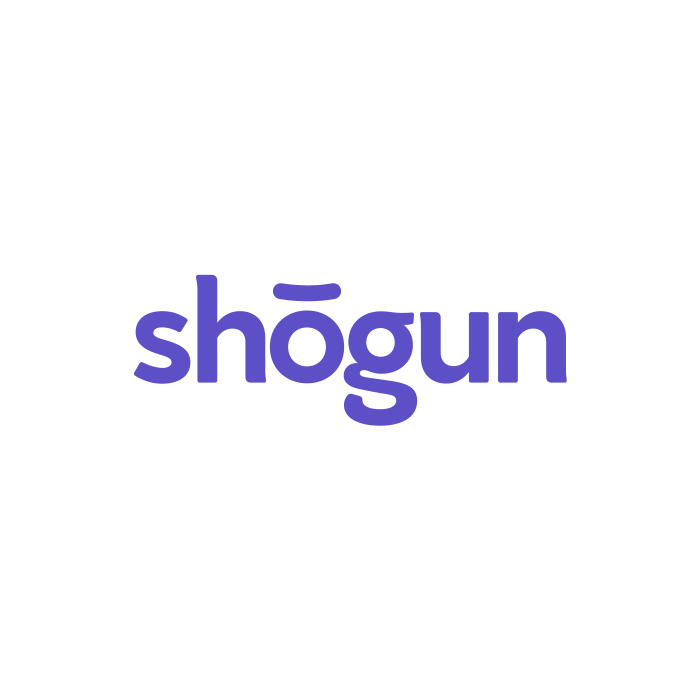 Key features: A/B testing, web page builder, page templates, store analytics.
Price: Premium plans: from $49/mo. 7-day free trial available.
---
Shogun Page Builder is, as suggested by the name, a drag-and-drop page builder. It made this list because it has a nice suite of analytics features. You can build product pages, landing pages, or blog pages. Then, A/B test them and optimize for conversion. The process of page development is easy thanks to drag-and-drop tools.
With the results of A/B tests, you can optimize the design of your store's pages for conversions. One way is to test different placements and versions of sign up forms, CTAs, and pricing displays. This helps with discovering what drives higher conversion rates on your online store.
A major advantage of Shogun is that you can use all features without any coding or testing experience. The key testing metrics are easily accessible and clearly described. They include bounce rate, user sessions, form submits, sales, add to carts, device stats, and more.
Best Apps for BigCommerce: Summary
BigCommerce is a functional platform, and you can go beyond the basics by using apps. While you should definitely check what the store has for you, these 11 are the best BigCommerce apps in their respective categories.
Tidio, for example, is an all-in-one app for improving customer support and sales. It has the customers' favorite communication tool, live chat, chatbots for automation, and email marketing for sales. Try Tidio BigCommerce app for free to turn your store into a money-generating machine.
Try Tidio For Free